New Refund Process
Starting with the conclusion of the '17/18 Academic Year and prior to the start of Summer '18 courses, Campus Card Center will be implementing a new refund process. All student accounts with balances greater than $15.00 will be refunded after the completion of the Academic Year. We have also instituted a $15.00 non-refundable charge in the refund process. Student accounts with less than $15.00 remaining will be zeroed out and no refund will be offered. Student accounts with amounts greater than $15.00 will be refunded the difference between the current balance and the $15.00 non-refundable charge. Refunds will be returned to the student based on their selected preferred refund method. If you have any questions please submit an RT.
For specific information regarding the status of a refund or preferred refund method, please contact Student Business Services at 410.455.2288.

*** Please be advised the $15.00 non-refundable charge will be waived for the 17/18 Academic Year ***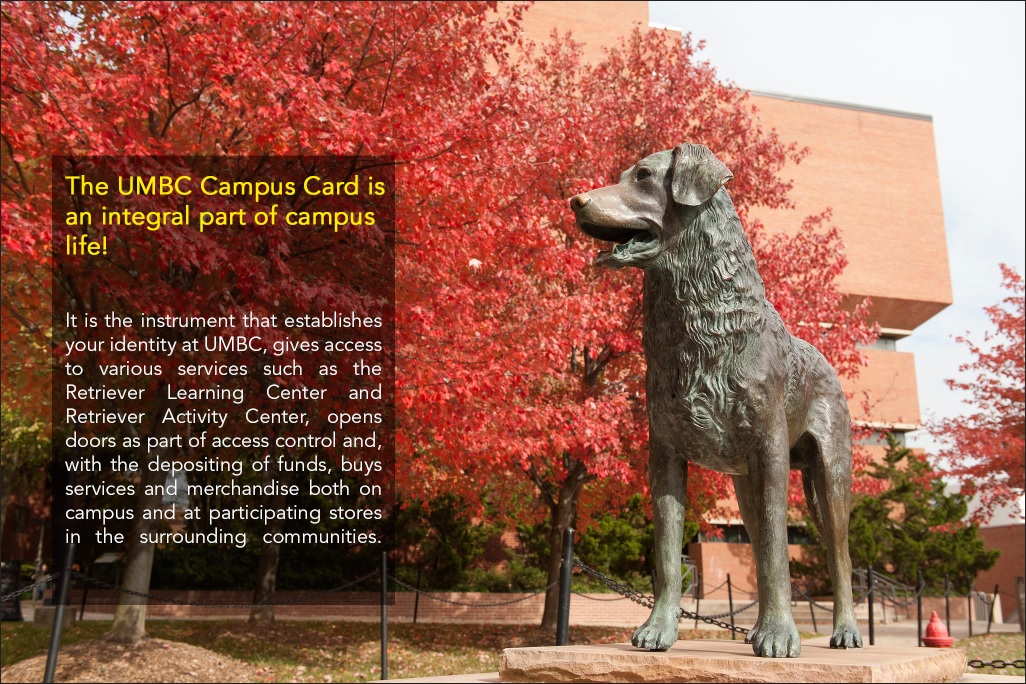 While UMBC Mail Services handles the postal needs of campus departments, individuals have access to United States Postal Service (USPS) mailing services and Federal Express (FedEx) shipping resources through the Campus Card Center. Sales are cashless with purchases made using the Campus Card. All USPS services, except money orders and passport photos are available.